For my eyes. Be still, my heart!
That's right, I love pinks. Now, one might call me crazy, considering when one says "I love having pinks on my eyes.", most would think their brain just translated what I said to "I love having pink eye."

Wait, what?!?!
Pink. Eyes. Pink Eye Shadow. That's what I mean. Now, pink is such an underrated color, especially when worn on eyes. It has to be done correctly- otherwise you end up looking like an infected mess, or like your allergies have taken over your face... And that's not pretty.
Long story short... I collect pinks. When I see them, I don't care... I have to have them. Eyes, lips, cheeks... It's all good everywhere. And while this is something personally that I'm not ashamed to say, I want, I'm also sharing this with you too. I mean look below.... HELLLLO COLOR!!! O_o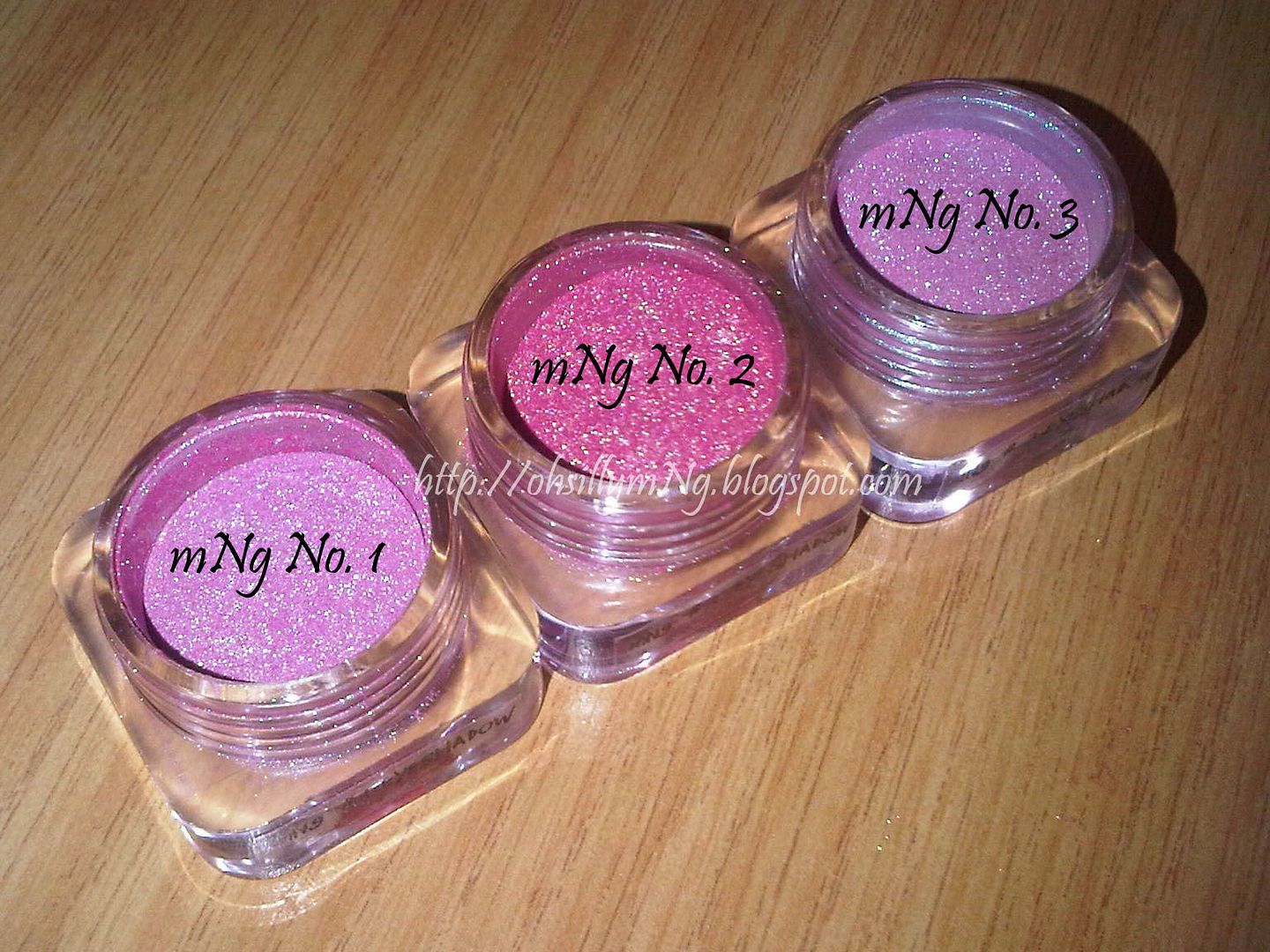 My friend mNg is hosting a giveaway over on her blog, and it's for three exclusive, unreleased colors which were made for her. I'm not gonna lie- I want them. Baaaaaad!! Especially since they're from My Pretty Zombie. Yep, anything that's Zombie or Ninja is cool in my book. Or Pirate. Can't forget Pirates!! This is my first look at MPZ, and I can see myself being an addict of her company in the very near future. But these colors:
I'm in total "SQUEEEEEE!!!!!!" mode!
How could you not be at this point?!?!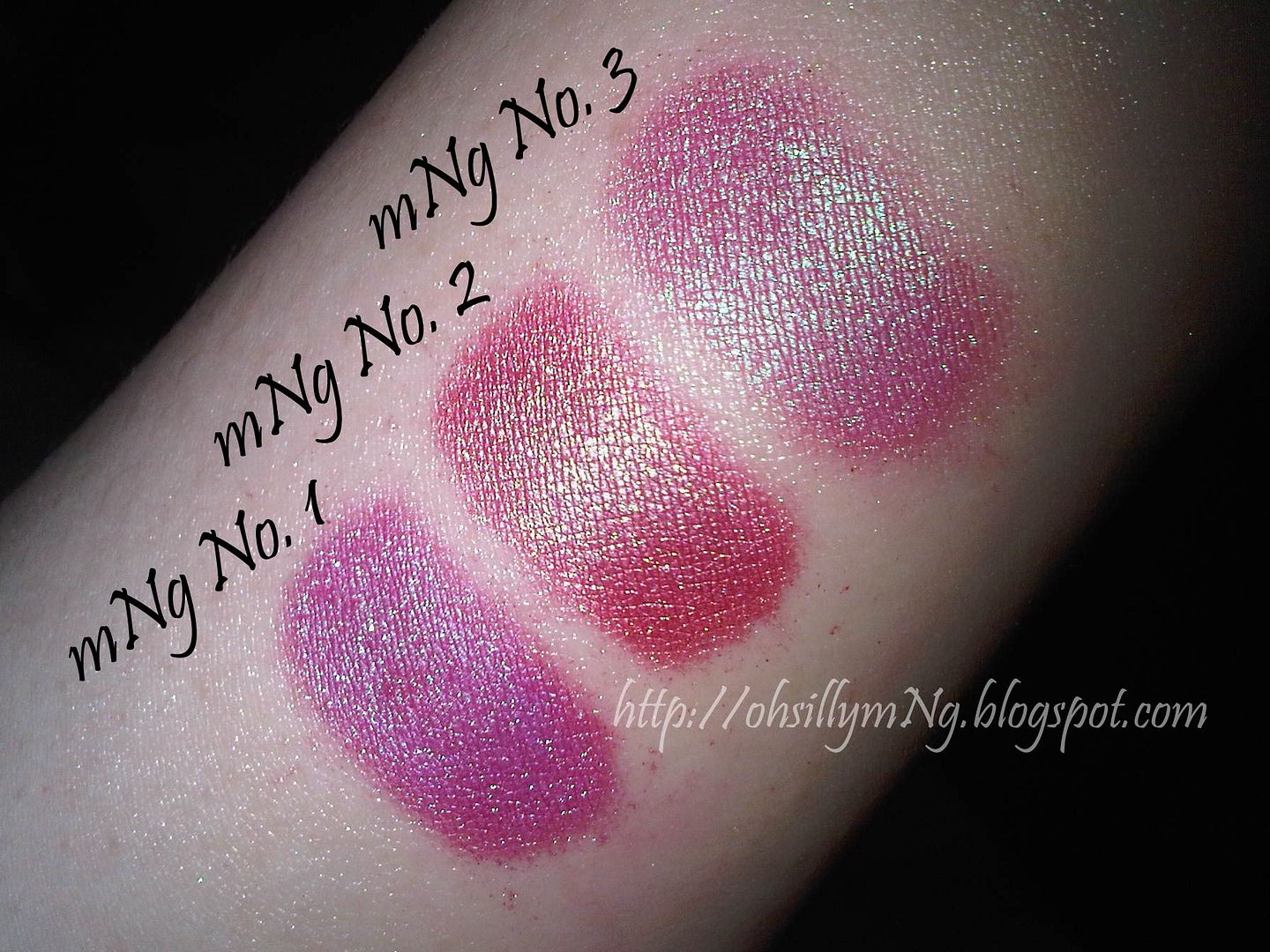 So in order to be nice, and share, you can head on over to
Lene's blog
and enter yourself to potentially win also!
Also, you should check out
Why? Because I'm a Princess, and I say so. Go! Now! Check out the contest, check out the makeup, and good luck to all!!!

x0x0x0 ~*Snarky P